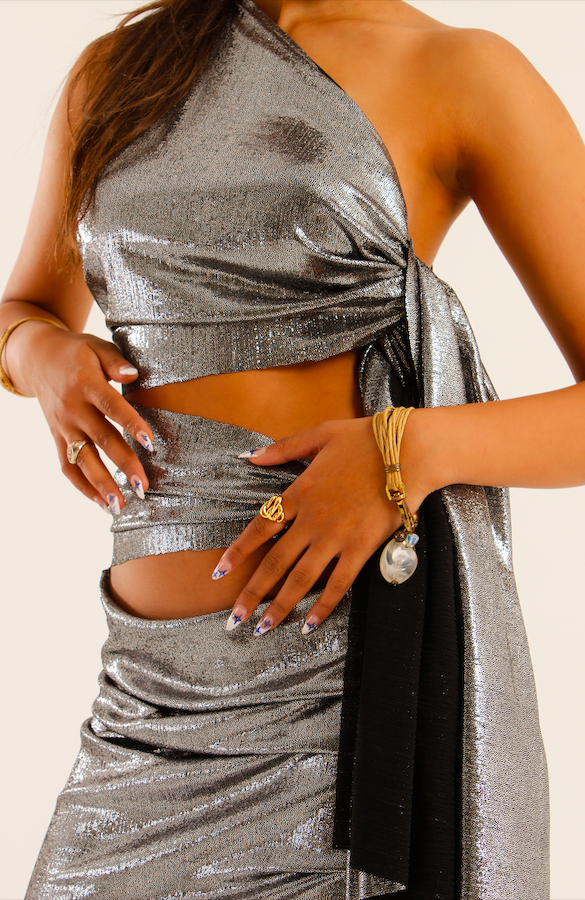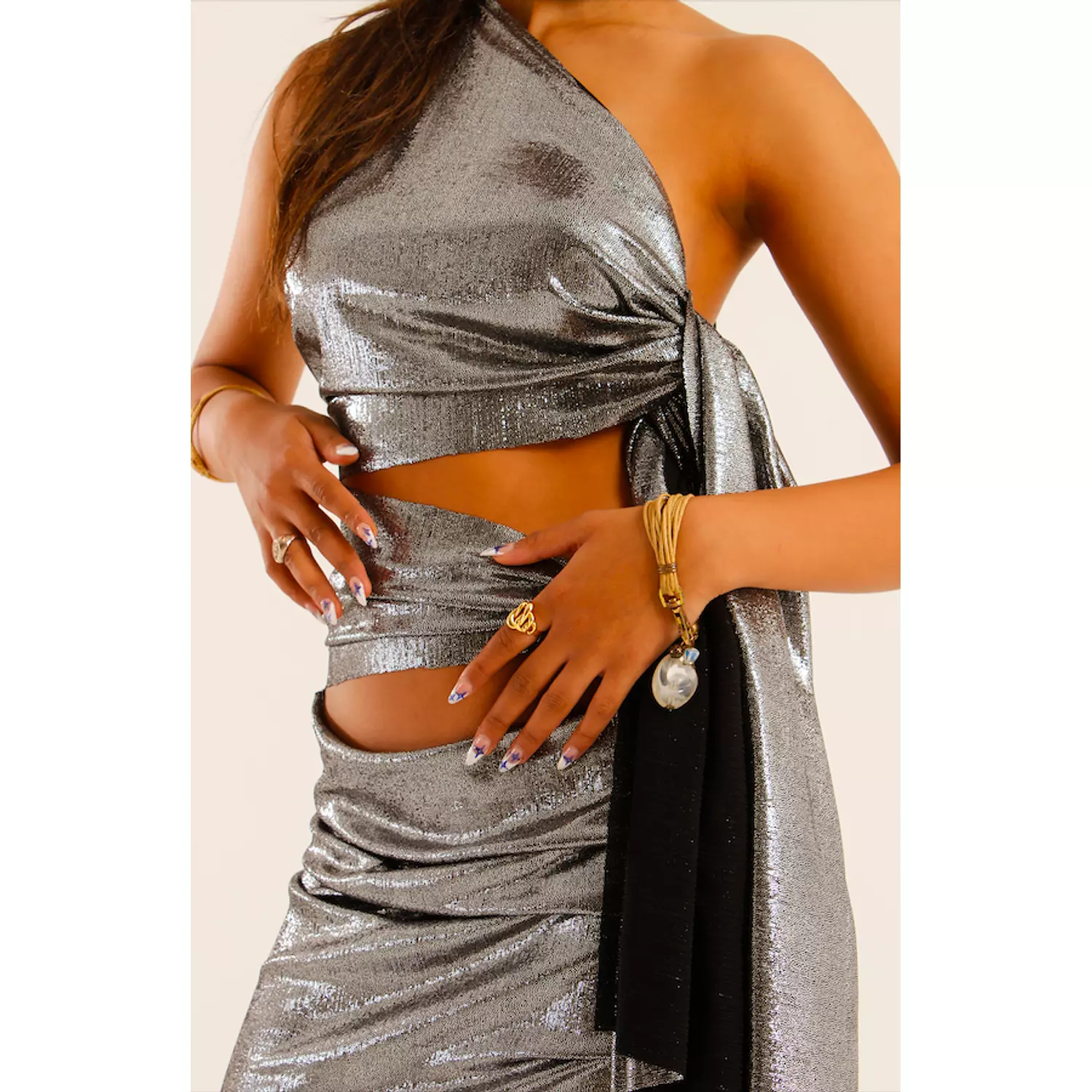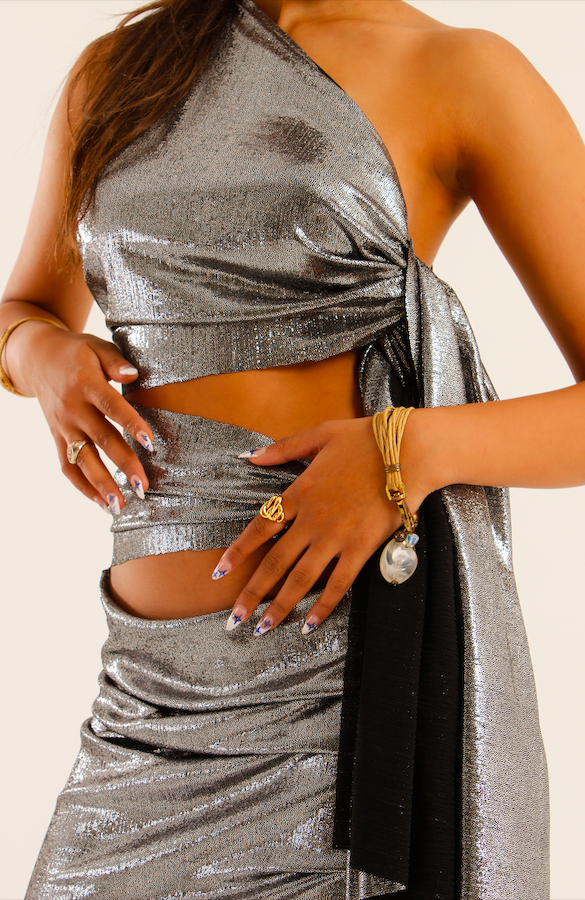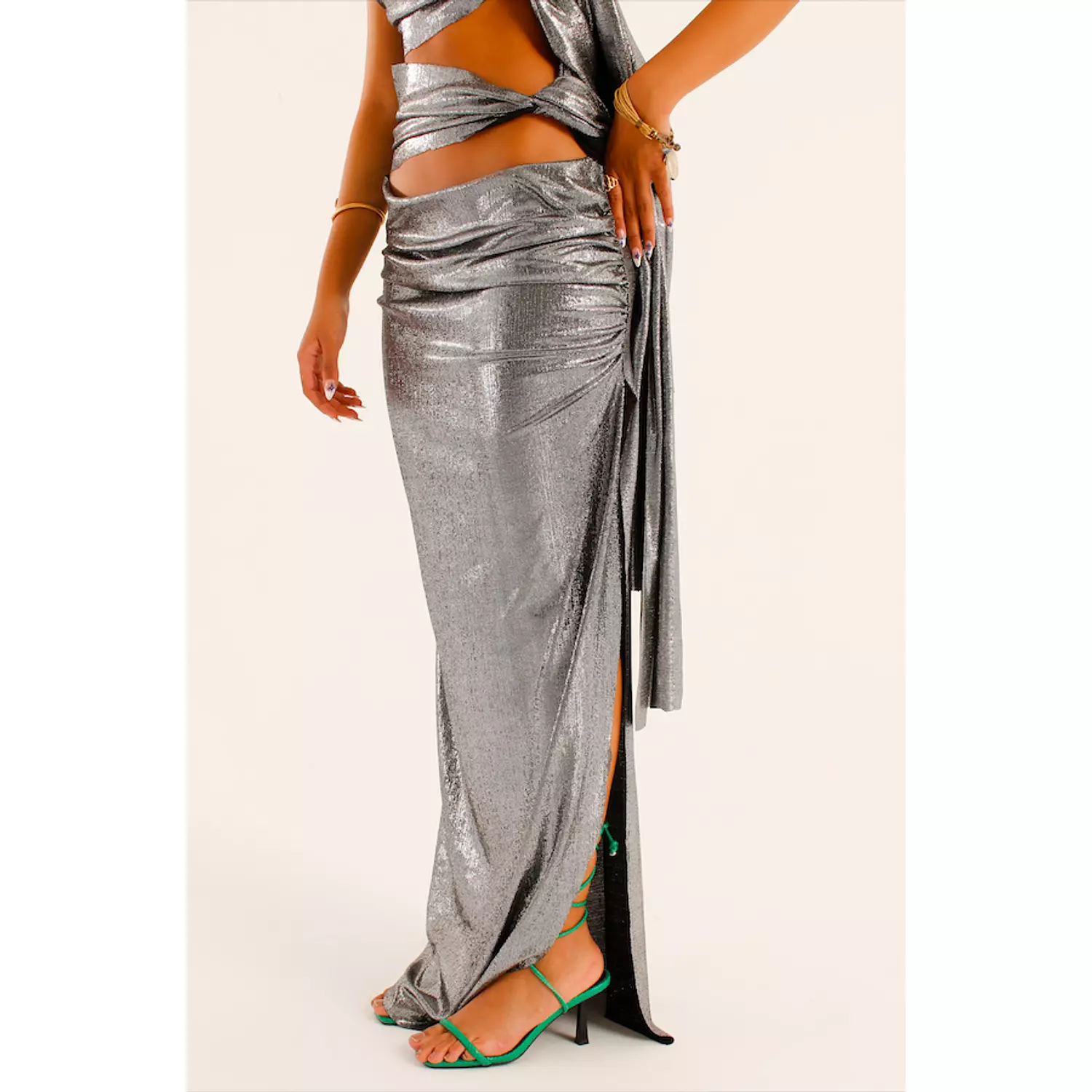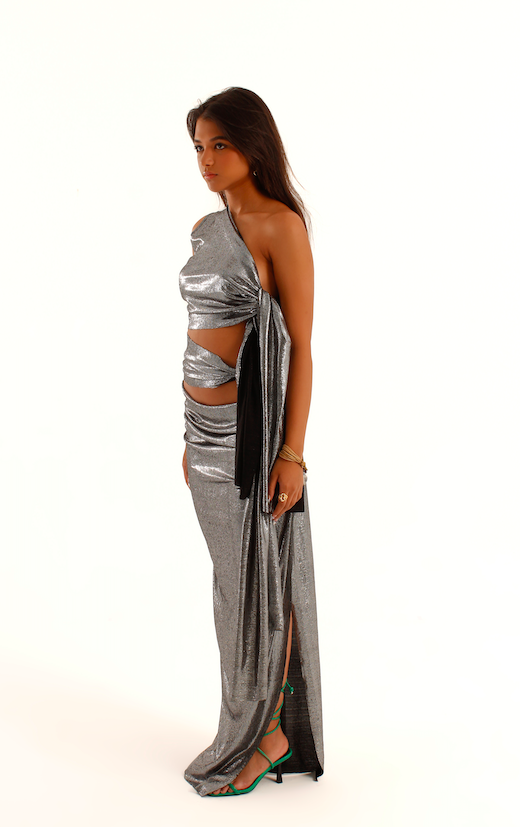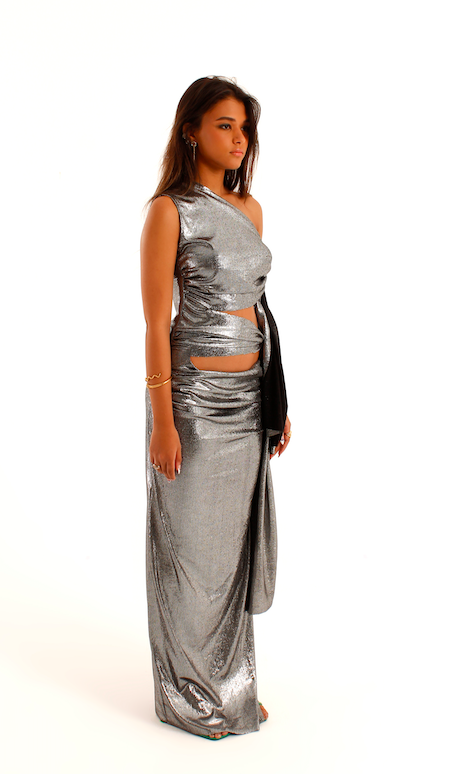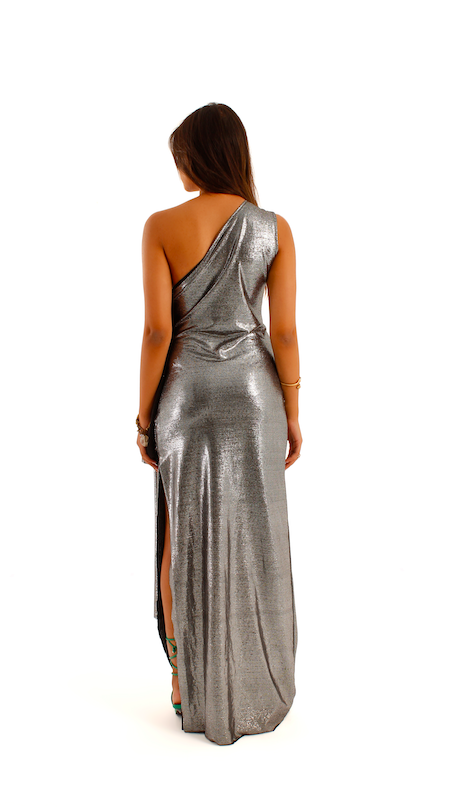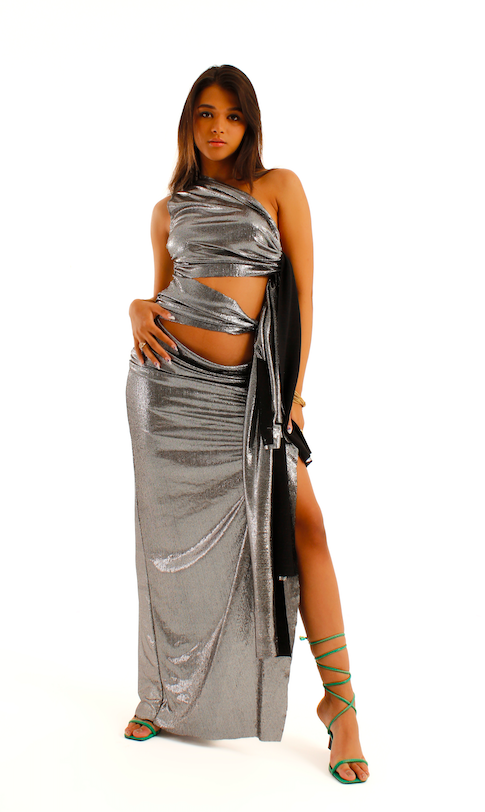 Product Details
GEMSTONES EVENING WEAR LINE IS INSPIRED BY THE PRECIOUS GEMSTONES OF THE EARTH, AND EVERYTHING THEY RESEMBLE. EACH GEMSTONE HA S A CERTAIN AUORA AND ENERGY THAT IS REFLECTED ONTO THIS COLLECTION'S EVENING WEAR DESIGNS. INSPIRED BY THE CAT'S EYE STONE, THIS SILVER SHIMMERY CUTOUT DRESS IS DESIGNED. CAT'S EYE RESEMBLES PLATONIC LOVE.

Material & Care - 

Lycra Soire
Shiny metallic silver color.
Treat with care.
Iron at medium heat.

Size -


Comes in all sizes, S, M, AND L. 
Delivery - 

Delivery to any location in Cairo takes from 3 up to 7 business days. Delivery to any other city than Cairo also takes up to 7 business days. For pick up options, please contact us by direct messages over Instagram, or send us an email to the email [email protected]